NACUE is delighted to announce its recent strategic partnership with the New Beacon Group to support the development of a 'National Centre for Global Innovation' based in Stafford, Staffordshire. 
The New Beacon Group acquired the 46-acre Beaconside Campus in Stafford, with the innovative aim to provide a new, open and flexible learning platform for entrepreneurial talent within the local region and UK. Their Beaconwood Park will provide an amalgamation of higher education facilities, apprenticeship training, access to business support and an enterprise and entrepreneurial hub powered by NACUE. 
The NACUE Launch Pad will help to power the hub for entrepreneurship, embedded within an extensive learning platform, within the iconic Octagon building on the site. The hub will provide business support, workspace facilities and business start-up offices for students and recent graduates within the UK. Students and recent graduates from NACUE's own network will be able to access exclusive opportunities to develop their start-ups within the facilities, including initial rent free space, reduced follow on rent, access to support services, opportunities to connect to like-minded individuals and much, much more. 
NACUE is proud to be working with the New Beacon Group on the initiative and are passionate to support the development of a Centre for Excellence for student entrepreneurs. Furthermore, we are excited about the prospects of connecting students and graduates to international markets to further support their business concepts.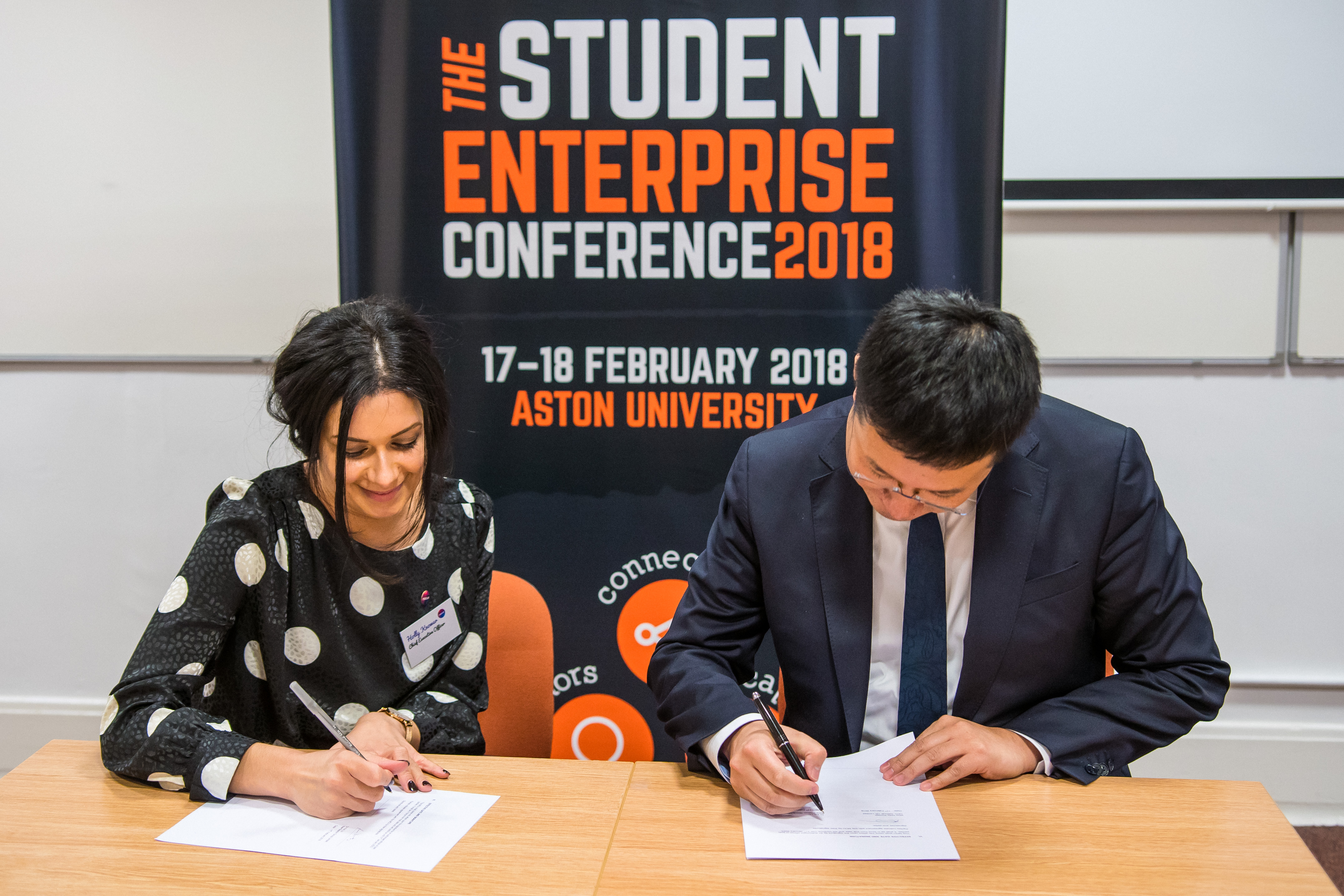 Holly Knower, CEO of NACUE said "NACUE are delighted about our recent partnership with the New Beacon Group. We are always keen to work closely with organisations who share our passion to support student and graduate entrepreneurs and this is most certainly aligned with the New Beacon Group's ambitions. We look forward to working with them over the coming years in providing much needed support and facilitation to ambitious individuals, looking to build their own businesses and achieve their goals."
Dr. Kai Liu, CEO of New Beacon Group said "I want to congratulate NACUE's excellent work over the years to encourage and nurture the enterprising mindset among the university and college students. 
We are very pleased and honoured to work with NACUE to create a national launch pad for aspiring entrepreneurs. This partnership is formed on a shared belief that students are central to an entrepreneurial and innovative economy. We are looking forward a strong and long-term partnership with NACUE to engage and inspire more entrepreneurs." 
The strategic partnership agreement was signed by the CEOs of NACUE and New Beacon Group, during NACUE's annual Student Enterprise Conference that took place at Aston University, Birmingham over the weekend of the 17th and 18th February 2018. 
The conference saw over 550 delegates and over 60 speakers across the weekend, with hundreds of new connections being established. The conference saw opening speeches from Professor Alec Cameron, Vice Chancellor and Executive Director at Aston University and Professor Mark Mabey, Deputy CEO and Director of Higher Education for New Beacon Group, on what the Launch Pad offers to aspiring Entrepreneurs.
To keep updated on these exciting initiatives, sign up to our newsletter.