Stean Fasol travelled all the way from the Netherlands to attend the Student Enterprise Conference 2016. Here he explains what he learned from the event and why he thinks more students from across the world should get involved.
My colleague Rowan and I attended the NACUE Student Enterprise conference over the weekend of the 20th of February, 2016 at the University College, London. The event is in its seventh year and aimed at inspiring and facilitating student enterprise with the emphasis on collaboration and networking. Our participation was borne from our enrolment at Team Academy (TA), Amsterdam, which is tertiary level institution for students wanting to study and experience in a practical manner entrepreneurship from the conceptual stage towards the ultimate aim of running a small business on a global stage. The conference consisted of inspiring talks, practical workshops and networking opportunities and provided a platform from which to broaden entrepreneurial horizons. The conference was particularly useful as the theme was consistent with the practical approach to business used by TA. The conference highlighted, amongst other critical success factors in starting up a business, the need to develop a strong network. Effective networking is a skill which takes time to develop and facilitates the coming together of varying levels of expertise in different knowledge areas but also spread around the globe to create a vibrant and successful business that can survive the ever changing future challenges. In the talk by Dwain Reid, the need for strong networking in overcoming the inevitable challenges faced by young entrepreneurs, was highlighted.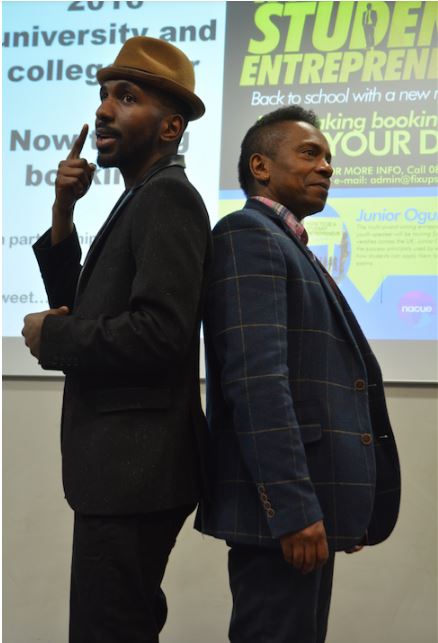 I am particularly interested in the networking aspect of entrepreneurship  and created a group on Facebook "Entrepreneurship (Team Entrepreneurs)" to try and connect young entrepreneurs from all corners of the globe. The conference also touched on social entrepreneurship, which is growing and ever more practiced in Africa, which speaks to me directly having been brought up in Kenya. It was interesting to hear the different opinions of the panel members, in particular how companies can and need to accommodate the fine line between economic purpose and the needs of the wider society without which there would be little economic activity in the first place. A most important aspect of entrepreneurship widely discussed at the conference was how to access project funding. "My Way" made a presentation showing young entrepreneurs where they can access possible funding and receive free mentoring in starting up companies. All in all, I found the conference to be stimulating and believe more students from around the globe should attend in the future in order to gain better insights into understanding what it takes in practice to succeed as an entrepreneur.