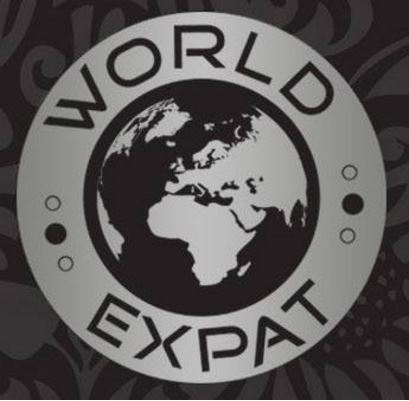 Universities in the UK are among the highest ranking in the world, 16 of which appeared in this year's Times Higher Education University Rankings table. It's not surprising therefore that in 2015 over 400,000 international students decided to continue their further education in the UK.   It does not stop there however, with an increasing number international entrepreneurs launching their startup in London after graduating and the capital is benefitting enormously from expatriate-founded business. The UK is a great place to do business for international students; with an open marketplace, the lowest personal and corporation tax in the EU and the most culturally diverse capital city in the world, it is no surprise that the UK is a hub of international startup activity.
It's Never Too Early to Get Your Foot in the Door
First things first, you need to be aware that you cannot officially register your company while studying on a Tier 4 student visa. However, this does not mean that you cannot start to develop your business. This is the perfect time to create social media accounts, test out branding and logos and start talking to people about your idea.
Being a Student At a UK University Has Its Advantages
Think about it, it is an institution full of professors who are experts in their field, by asking the right questions you can take away some very valuable market research. It is also a great opportunity to ask your peers whether they think your business idea is viable: is it something they would use? Does it fill a gap in the market? Most universities have business advisors on hand for students such as yourselves to get the answers you need, and most importantly, this service is free! Find out if there is an enterprise society you can join, it is a great way to share ideas and give you the support you need to persevere.
Getting Your Head Around Visas
Okay, so this is perhaps the scary part, but you will be pleased to hear that switching from a Tier 4 student visa to a Tier 1 Graduate Entrepreneur Visa is fairly straightforward. The main thing you need to be aware of is that in order to apply for your entrepreneur visa, you will need to be sponsored by a UK recognised body to verify that your business acumen and ideas are credible. The good news is that your UK college or university are authorised to endorse you.
Supporting Yourself
A concern for many graduate entrepreneurs is how you are going to raise enough capital to not only get your business off the ground, but also to support yourself financially. Fortunately, the UK government is supportive of startups and there a number of tools in place to help you find funding, whether it be through bank loans, schemes or funding competitions specifically for UK students. There are also specialist systems such as the Sirius Programme designed to support international graduates to launch their business in the UK. Another point worth noting is that your Graduate Entrepreneur Visa is unrestricted in terms of the number of hours the visa holder can work. There are some limitations in terms of the work you take on, however, it is worth taking this into account so that you can support yourself during this period.
Join The UK Startup Community
The UK startup community is thriving and there are so many benefits to becoming part of it. There will be moments where you are likely to become frustrated with a lack of progress with your business, this is common and often the best way to overcome certain obstacles is by talking to people and reaching out to those who have already been through it. Start attending networking events for startups and get your name out there. It's a good idea to get business cards printed for these occasions. Social media is also an incredibly useful tool, you can find other startup companies and follow accounts associated with the UK startup scene to stay on top of news and events.   Launching a business in the UK is not as hard as you may think and being a UK university student gives you access to a number of resources which you can and should take advantage of.
---
About the author: Amy Flippant is the content marketing editor for WORLD EXPAT, a new website promoting all aspects of expatriate life in London. A graduate in History of Art from the University of Birmingham, she has been living and working in Madrid as a freelance writer for the past 2 and half years.