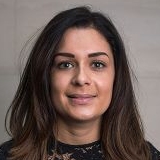 We are hosting an exclusive entrepreneurs networking event...
Saturday, 03 February 2018 09:00 AM
pin Hide Map Cloud 23 303 Deansgate, M3 4LQ Manchester, United Kingdom

Tellus tortor integer varius ipsum hendrerit. Ante lorem ut a suscipit ante. Ut fusce nec. Euismod urna hendrerit congue condimentum mus. Molestie...
Manchester Entrepreneurs
Holly Knower joined the group University of York

Founded on principles of excellence, equality and opportunity for all, the University of York opened in 1963 with just 230 students. Since then we...