Stay
updated!
Join our mailing list to receive inspiration, event recommendations, great offers and much more.
Our Impact
Our Mission
Our model
We've achieved a great deal in a short number of years, though there's much more too do in supporting our mission of 'Powering the Enterprise Generation'.

32,000
Students

19,926
Event attendees

20,505
Followers

42,000
Reach

16,512
Businesses

43,439
Jobs
Powering the Enterprising Generation
Our mission is to support the development of education and student engagement throughout college and universities by championing student enterprise societies and peer-to-peer learning. NACUE started from an extraordinary movement in student entrepreneurship, providing young individuals with a platform to be experimental, creative and inspiring in their approach to enterprise and entrepreneurship, encouraging a bottom-up approach to inspiring the next generation.
Today, we see over 200 enterprise societies, powered by peer-to-peer groups, who are championing the success of young people throughout their interactive programmes by forging collaborative relationships with their institutions to provide greater experience and development opportunities for their peers. Establishing regional links with locals SME's who are keen to open their doors to emerging talented, proactive and enthusiastic graduates perpetuates this.
Our work is dedicated to supporting the development and encouragement of entrepreneurship amongst young individuals and forms the sole purpose of NACUE. To learn more about NACUE and the services we produce, click here.
As a not-for-profit, we raise charitable donations that allow us to widen the opportunities available to young people in relation to enterprise and entrepreneurship, strengthening student engagement, the quality of education and connecting and representing student enterprise societies and student entrepreneurs worldwide.
NACUE is a charitable organisation that supports 32,000 students and young people every year. As funding becomes harder to obtain, we rely on the generous support of donors to ensure our programs can continue to change the lives and aspirations of the younger generation.
A donation of any size goes a long way to furthering our work and really is greatly appreciated. Every gift matters in aiding our mission of 'Powering the Enterprising Generation' but we mainly rely upon the generosity of our members and alumni to do this. By making a single or regular donation you can make a big difference. To learn more about how you can donate, please follow the links below.
Large national
network
NACUE are delighted to have supported a huge number of student-led societies over the years. You can see the number of established student-led societies on an interactive map below

College

University

Society
Who
we

work with

Entrepreneurs
Entrepreneurs are at the very core of NACUE, everything we do is to better the startup and self employment ecosystem. We believe that entrepreneurs will shape the future, and we bolster this through our events, our network and our advocacy.

Students
NACUE works with students in Colleges and Universities right across the UK, helping support them in their entrepreneurial goals and connect them with like minded peers.

Educators
NACUE works collaboratively with educators and academics in supporting the development of entrepreneurial mindsets in young people.
Our
events
Our events offer the young people we work with the opportunity to connect with our wider network, the experts and seasoned entrepreneurs in our community and the chance to be inspired to take the leap of faith into entrepreneurship. These events are attended by students and graduates from universities and colleges up and down the UK, as well as students from across Europe. Student Societies take centre stage at our events, alongside innovators, game changers and trail blazers of the UK startup ecosystem.
The difference
we 

make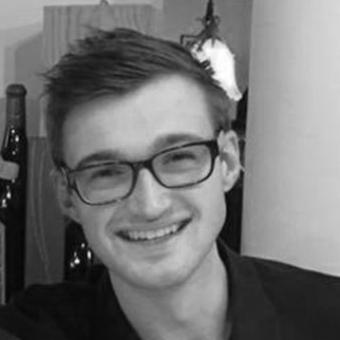 Alex Deung
Society President, Entrepreneurs Durham
It has been a great pleasure working closely with NACUE. NACUE has supported me both on big and small issues within my role. Without NACUE's support, Entrepreneurs Durham wouldn't be where it is today.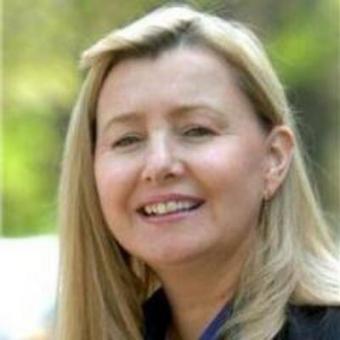 Wendy Funnell
Head, Centre for Entrepreneurship
The pleasure of seeing young people start something from nothing and watching them as they're growing is wonderful. If we hadn't had NACUE, we couldn't do a lot of what we're doing now. I can absolutely, categorically say that.

FE Student
FE Student, Enterprise Society
I am enjoying it (the enterprise society) a lot, and it's great to be achieving something real. So often in college we plan to the point of doing the activity but then never actually do it.
We are
supported

by

We are proud to have the support of our partners who share our mission and values