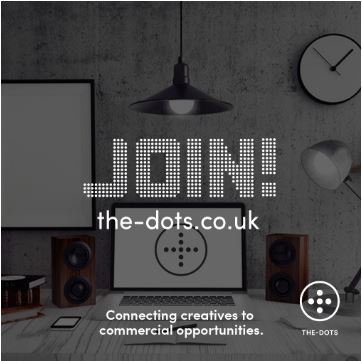 Right now Digital Designers are commanding the hottest salaries in town, with freelance daily rates in the UK ranging from anywhere between £300 to a whopping £1000 per day. So if you want to go from creative rags to creative riches here are some top tips from industry leading mentors at The Dots' recent Digital Design Portfolio Masterclass at Google.
4 tips on Breaking into the industry
Be open to learning new things
As great as it is to have mastered a skill, Tim Baggott (Associate Creative Director, AKQA – www.the-dots.co.uk/AKQA) also suggests that there's nothing wrong with being the 'jack of all trades'. "I came from a background of doing lots of different things and I think that really helped – you can not only master your particular skill, but if you're able to add value to other bits of the process then it's really helpful. So my I would advise people to just be open to expanding your skillset and not defining yourself too much as a certain kind of Designer and just being open to getting stuck in to all different sorts of things". Don't be afraid to pick up new skills informed by different mediums – you never know when they'll come in handy!
Be Different & Prove Your Initiative
Out of hundreds of applications that a company receives, you're going to want to make sure that your application is the one that stands out from the crowd. Jen Heazlewood (Creative Director, R/GA) gets approached all the time, but the ones that catch her attention, "are the ones that prove your creativity and prove your ability […] digital gives you so many advantages in terms of cut through and just being different and proving your initiative". How do you do this you ask? Jen Heazlewood revealed how she blagged her way into the industry - "when I was applying for my very first design job I created a series of postcards that led to the 10 employers that I really wanted to work at and I photographed myself at various stages of my journey right up to the front door of the very building that I was going to knock on, and they were timed up until when I wanted to arrive for my interview and I pretty much just blagged my way into the interviews. Out of the 10 agencies I had interviews at 9". Think outside the box and prove your initiative – it'll land that all important interview!
Work on self-initiated projects
When starting out in the industry it can feel like you're going round in circles. You need to have work in your portfolio to show to potential employers, but no one will give you work without first having work in your portfolio! David Jakes's (UX Director, R/GA) way to solve this is "to really look at the market. If you want to be a Digital Designer or an UX Designer, look at what others are doing… maybe take a site that you think you can design better… and do it! Do it as a conceptual piece, show how you might think about that problem or that product and you can showcase that in a portfolio – you can build upon that". Fabricio Dore (Digital transformation Strategy & UX, Huge Inc) followed on from this, telling us that at the end of the day "it's all about the work and having a strong portfolio". So, if you're short on work create your own! It'll prove your initiative and beef up your portfolio at the same time… But remember – quality over quantity!
Network
What we're trying to say here is… Yes. It's ok to go to to events. That project you've been working on for weeks can wait for one evening. Networking is by far the most fun way of getting your name out there and is by no means the least important, as David Jakes points out, "networking is really useful and key. There are also loads of events going on in London that you can just turn up to and meet loads of great people". Social networking is also a very easy and useful tool. Anywhere where you can showcase your work and connect with other talented creatives will enable you to get your name out there and start gaining some traction …. like The Dots... Sorry shameless plug. Looking to get feedback on your portfolio? The Dots host monthly Portfolio Masterclasses, focusing on a variety of professions. Register your interest in upcoming Portfolio Masterclasses here.